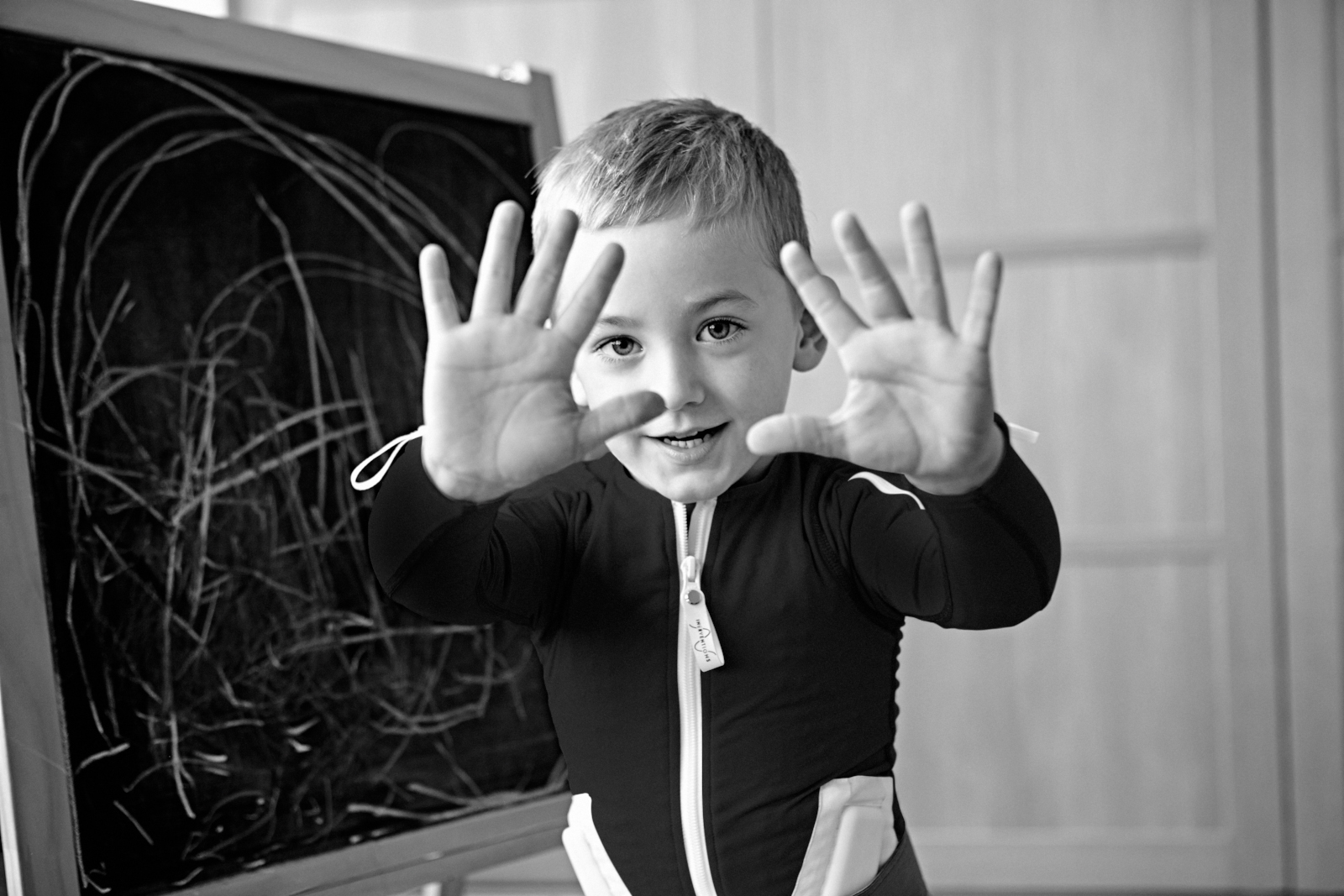 Specialised, mild electro-stimulation is provided by a comfortable 2-piece suit in 60-minute sessions to targeted muscle groups via the antagonist (opposite) muscles. This prompts lasting natural reflexes such as reciprocal inhibition to relieve muscle tension, imbalances, spasticity and other motor disabilities almost immediately and helps to improve range of motion, function and activity. The effects last for up to 48 hours before treatment can be easily repeated. This stimulation also helps muscles which are underactive or have low tone.
Each Mollii is individually programmed for a user during a professional assessment. On-going exercise or therapy is vital to develop lasting improvements.

FOR PROFESSIONALS: Professor Naji Riachi explains Mollii and what it does:
Mollii Suits can be bought privately or with funding help, following a successful assessment. See more details here. Contact us to discuss.
NEWS : Mollii Suits are now available to hire!
To try out Mollii for a bit longer after an assessment, hire a Suit for a month from us. Extend your hire as you go too (max 3 months).
Call or email us for further details. A hire charge and security deposit apply.
See the 2017 review by NICE here
Try Mollii - call us on 01730 269 000 or contact us below.